Give us a call if you have any questions, we're here to help with any project you may be ready to start.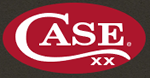 That chill in the air kinda feels like time to hunt!
Baum Lumber has a great selection of Sporting Goods, including Banks hunting blinds, Case & Outdoor Edge Knives, we carry a great line of archery equipment and accessories as well. Stop by and check out our great line of Sporting Goods and enjoy this beautiful Fall weather.