Give us a call if you have any questions, we're here to help with any project you may be ready to start.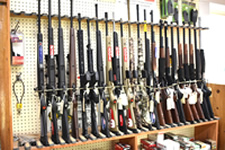 Deer hunting is almost here!
Baum Lumber has a full line of ammunition as well as firearms for your deer hunting needs. We carry a complete line of Straight Walled cartridges as well as all your hunting supplies stop in and check out our great selection.