Give us a call if you have any questions, we're here to help with any project you may be ready to start.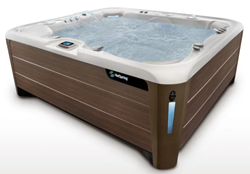 After that hard day wouldn't a soak in a Hot Spring Spa be nice!
Baum Lumber has a complete line of Hot Spring Spa's in stock and ready to deliver. We service what we sell and offer some great deals, stop by and check out our showroom.