Give us a call if you have any questions, we're here to help with any project you may be ready to start.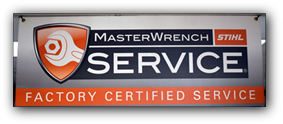 Baum Power Store is your authorized Stihl Dealer!
We have a great selection of Stihl trimmers, blowers and saws as well as accessories. It's time to replace that old trimmer with a great new dependable Stihl trimmer or blower. Remember we are a Stihl Master Wrench Service center.